Dicyclohexylamine
Brand : EASTCHEM
Origin : China
Delivery time : One week
Supply capacity : 5000MT per annum
Purity : ≥99.0%
cas no. : 101-83-7
Dicyclohexylamine, an aliphatic amine, is a versatile intermediate with an wide range of applications. Among other applications DCHA is used in the production of rubber chemicals.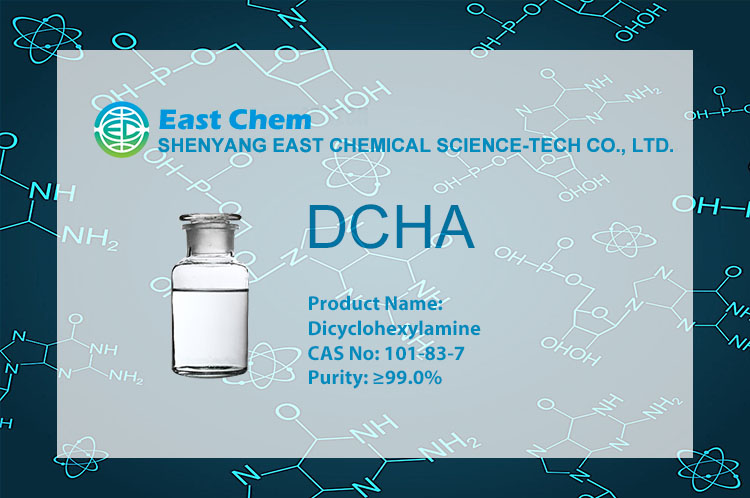 Molecular Weight
181.32 g·mol−1
Density
0.912 g/mL at 20 °C(lit.)
Appearance
Clear colorless liquid
Storage
Separated from strong oxidants, strong acids and food


Dicyclohexylamine is used mainly to manufacture corrosion inhibitors, paper and textile additives and vulcanization accelerators. The numerous other applications of Dicyclohexylamine include oil additives, plasticizers and dye precursors. It is used as organic intermediate for the manufacture of dyes, pyroxyline varnish, insecticides, catalysts etc.
Please feel free to give your inquiry in the form below. We will reply you in 24 hours.