Mesitylene(1,3,5-trimethylbenzene)
Brand : EASTCHEM
Origin : China
Delivery time : One week
Supply capacity : 2000MT per annum
Purity : 99.0%
cas no. : 108-67-8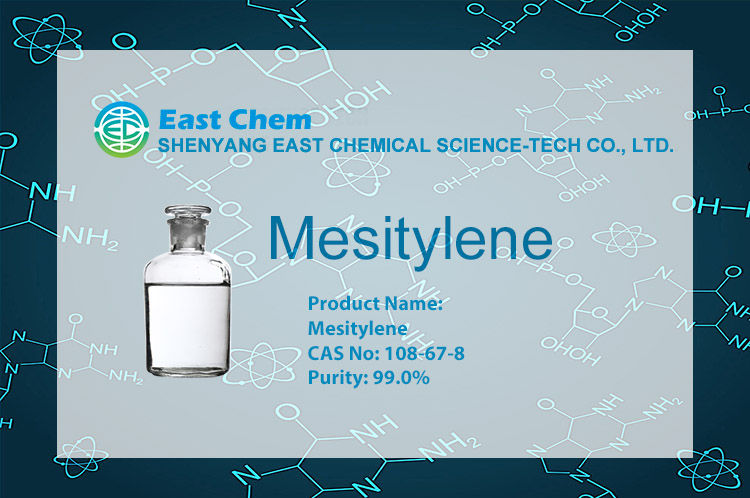 Molecular Weight:
120.1916
Boiling Point(℃):
166.7°C at 760 mmHg
Water Solubility:
2.9 g/L (20℃)
Applications
(1) Syntheses Material Industry
The material of organic synthesis, used for making all three formic acid, antioxidants, as well as the curing agent of epoxy resin, polyester resin, alkyd resin, plasticizer, stabilizer, preparation of 2,4,6- trimethyl aniline used in the production of reactive brilliant blue K-3R dye, etc.
(2)Other Industries
Can be used as pharmaceutical intermediate
Mesitylene is mainly used as a precursor to 2,4,6-trimethylaniline, a precursor to colorants. This derivative is prepared by selective mononitration of mesitylene, avoiding oxidation of the methyl groups. Additive and component of some avgas (aviation gasoline) blends.
Please feel free to give your inquiry in the form below. We will reply you in 24 hours.