Trichloroisocyanuric acid
Brand : EAST CHEM
Origin : China
Delivery time : One week
Supply capacity : 5000MT per annum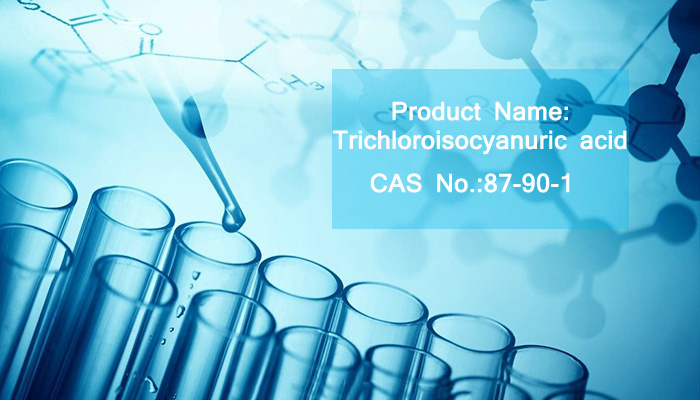 Product Name
Trichloroisocyanuric acid
Boiling point:
272.3ºC at 760 mmHg
Chemical Formula:
C3Cl3N3O3
Available chlorine:
min 90%
Applications
Trichloroisocyanuric acid is an organic compound with the formula (C3Cl3N3O3). It is used as an industrial disinfectant, bleaching agent and a reagent in organic synthesis. This white crystalline powder, which has a strong "chlorine odour," is sometimes sold in tablet or granule form for domestic and industrial use. Salts of trichloroisocyanuric acid are known as trichloroisocyanurates.

Storage
The warehouse is ventilated at low temperature and stored separately from fuel, organic matter and oxides.
Please feel free to give your inquiry in the form below. We will reply you in 24 hours.