Brief description of THF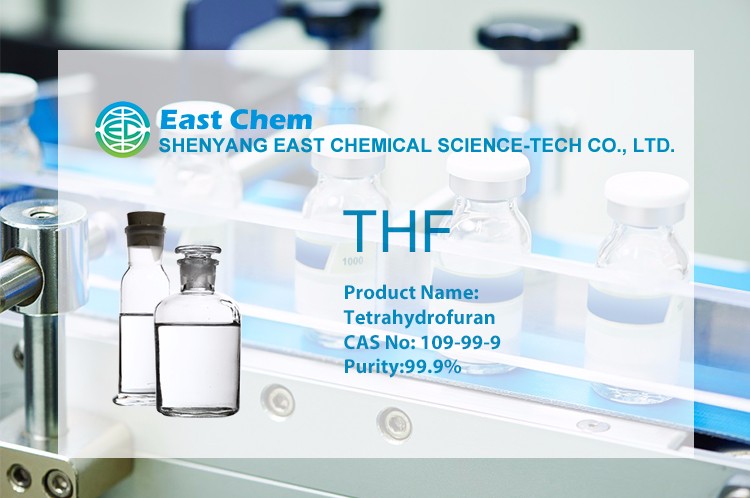 Tetrahydrofuran (THF) is widely used because of its low toxicity, low boiling point and good fluidity. It has strong solubility in many chemicals and good diffusion and permeability to the surface and inside of the resin. It can dissolve all compounds except polyethylene, polypropylene and fluororesin, especially for polyvinyl chloride, polyvinylidene chloride and styrene-butadiene rubber. It is widely used as a reactive solvent and manufacturing precision tape and pharmaceutical. Solvents in production and solvents such as natural resins, synthetic resins, polyether rubbers and polyurethanes, and solvents for plastic pipe binders are called "universal solvents". As a fine reaction intermediate, it can be used as a natural flavor enhancer for tetrahydrothiophene; it is used in medicine for the production of coughine, progesterone, rifamycin, etc.; in chemical production, it can be used to prepare polytetrahydrofuran, tetrahydrothiophene, 1, Many chemical products such as 4-dichlorobutane, 2,3-dichlorotetrahydrofuran, valerolactone, ethylenediamine, 1,4-butanediol, and γ-butyrolactone. In addition, it can also be used as high-energy fuel, acetylene extraction solvent, electroplating coating liquid, precision tape cleaning agent, leather surface finishing agent, polymer material light stabilizer, and the like. However, the main use of THF is to produce PTMEG. According to rough statistics, about 80% of the world's THF is used to produce PTMEG, while PTMEG is mainly used to produce elastic spandex fiber. At present, the industrial production process for producing THF mainly includes: furfural method, 1,4-butanediol (BDO) dehydration method, n-butane-methanol anhydride method and butadiene-acetic acid method, and direct conversion of butane, wherein The n-butane-methane anhydride method and the butadiene-acetic acid method are co-produced to produce THF in the production of BDO.
Please feel free to give your inquiry in the form below.
We will reply you in 24 hours.